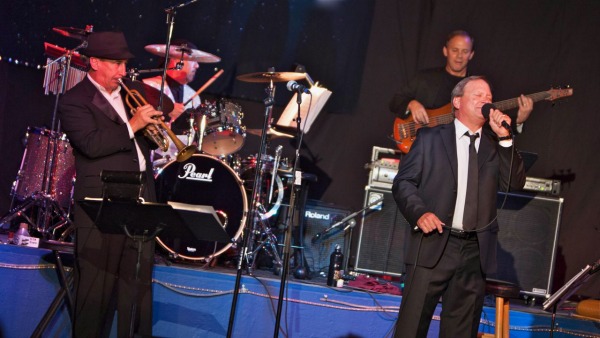 By: Butch Ewing
May 19, 2014
Categories: Blog
We've heard these songs in the movies and ritzy nightclubs, even in commercials, too. Whether you're a fan of classic swing era songs, or can't stand these jazzy tunes, there's no denying their symbolism for one of the most popular eras in American culture. Fast forward decades later, and we're still raving about these 10 soulful jams. Sit back, relax and enjoy this blast from the past!
"Boogie Woogie Bugle Boy" by The Andrews Sisters
"Sing Sing Sing" by Benny Goodman & His Orchestra
"Strings of Pearls" by Glenn Miller Band
"Skyliner" by Charlie Barnet
"One For My Baby and One More For The Road" by Frank Sinatra
"Perdido" by Duke Ellington
"In The Mood" by Glenn Miller Band
"A Tisket, A Tasket" by Ella Fitzgerald
"On the Sunny Side of the Street" by Tom Dorsey Band
"Summertime" by Billie Holiday
What's your favorite swing era song? Share with us in the comments below!
Photo Credit: Disneyland's Jambalaya Jazz Band
About Us
For more than 10 years, The Classic Swing Band of Dallas has offered the best in live entertainment. Whether your event needs a small ensemble or a full big band sound, we have the professionalism and class needed for functions requiring real live music! Click here for a FREE preview of The Classic Swing Band's newest CD "Ballroom Dance Favorites."